Mitchell S. Lerman, CPA
Mitchell S. Lerman, CPA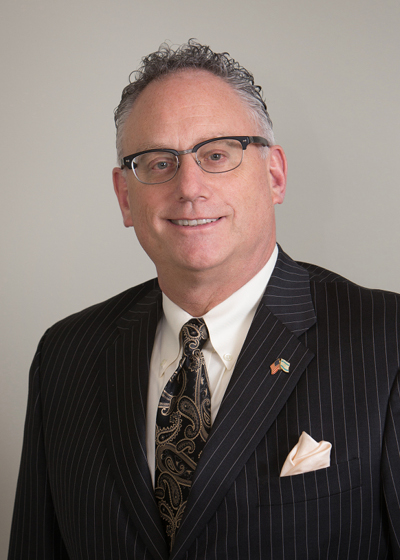 Partner
Direct Dial (847) 966-6698
Mitch@LSandCo.net
Mitchell S. Lerman has more than 45 years of public accounting experience and has been a partner with the firm since 1983. He is the longest tenured member of the firm and has guided many long-term clients through pivotal junctures in their business and personal lives.
With a keen awareness of the challenges of operating entrepreneurial businesses, Mitch has worked extensively with family businesses that have grown into multi-generational entities. Many of his clients are concentrated in the commercial real estate, professional services, manufacturing and technology sectors.
He has wide-ranging expertise in personal, corporate, partnership, fiduciary and estate tax; pension and profit sharing design; cash flow planning; real estate structuring; mergers and acquisitions planning and execution; and representing clients before federal, state and local authorities.
Education
B.S., Accounting -- University of Illinois at Chicago 1981
Professional Designations
Certified Public Accountant (CPA)
Professional Memberships/Boards and Community Positions
American Institute of Certified Public Accountants ("AICPA") -- Member
Illinois CPA Society ("ICPAS") -- Member
Congregation Beth Judea -- Past President, Executive and General Board
Peter A. Sweeney, CPA\PFS, CVA, CFP®
Peter A. Sweeney, CPA\PFS, CVA, CFP®
Partner
Direct Dial (847) 966-6797
Peter@LSandCo.net
Peter A. Sweeney has been working with business owners, executives and individuals for more than 45 years, advising them on the many complex issues associated with buying, operating, expanding, and selling business entities. Peter works with clients in the areas of financial planning; income and estate taxation; business and investment planning; valuation determinations; as well as compensation planning; risk management; mergers and acquisitions; and retirement planning. He has extensive experience representing clients in sales of businesses; buy-sell agreements; estate tax values; employee stock ownership plans; stock options; gift tax; family limited partnerships; and structuring and determination of company value.
He also represents clients before the IRS on matters involving estate, gift, income and excise tax issues. Whether it is negotiating with a bank; negotiating the purchase or sale of a business; representing clients before the IRS; resolving a buy-sell issue between owners; or registration with international authorities, Peter works diligently to help provide solutions that meet his clients' specialized needs.
He previously was Partner-in-Charge of the Personal Financial Services Group with PricewaterhouseCoopers in Chicago. During his 15-year tenure there, he also was the lead tax partner of the Emerging Business Services Group.
Education
B.B.A., Finance, University of Notre Dame, 1977
Master of Management -- Accounting and Finance, Northwestern Kellogg School of Management, 1978
Master of Science in Taxation, DePaul University, 1983
Professional Designations
Certified Financial Planner (CFP®)
Certified Valuation Analyst (CVA)
Personal Financial Specialist (PFS)
Certified Public Accountant (CPA)
Professional Memberships/Faculty Position
American Institute of Certified Public Accountants ("AICPA") -- Member
Illinois CPA Society ("ICPAS") -- Member
National Association of Certified Valuation Analysts ("NACVA") -- Member
The Financial Planning Association -- Member
Mendoza College of Business, University of Notre Dame -- Adjunct faculty, Master of Accountancy program